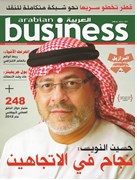 Hussain al Nowais maintains extensive professional experience in both private and public sectors. He is the founder, chairman and CEO of his family-owned business, Al Nowais Investments, a successful investment holding corporation based in Abu Dhabi with over 25 subsidiaries in sectors ranging from oil and gas to infrastructure and project development. Mr. Al Nowais is also the Chairman of Waha Capital, a prosperous publicly listed investment company, and is the Vice Chairman of the prestigious Abraaj Capital private equity firm, the largest private equity firm in the Middle East.
In addition, he currently serves on the Board of Directors to Marine works specialist Archirodon Inc., is a Board of Directors member to the leading regional oil services company National Petroleum Services in Dubai, is the Chairman of the National Petroleum Construction Company, and is the Vice Chairman and leading director of Rotana Hotels, the region's most popular hospitality services brand.
Mr. Al Nowais previously served as a board member to the Arab Technical Construction Group, which specializes in commercial development in the United Arab Emirates and the larger MENA region. Hussain al Nowais has also worked with the Suez Industrial Company in Egypt and Emircom, an information and communications technology corporation, and has further been involved in the growth and management of Al Nowais Real Estate and Investment, a private holding company based in Abu Dhabi that has become one of the region's leading investment brands across many diverse markets. He was also highly involved in the direction and success of Abnia, a regional consulting engineering company.
Mr. al Nowais's involvement in semi-publicly listed organizations include a position as Chairman of Higher Corp. for the Etihad Railway, as Board Member of Abu Dhabi Ports Company-Khalifa Industrial Zone, as Chairman of Zonescorp, and as a Board Member of the Emirates Industrial Bank. He further served as a Board Member of the Aldafra Insurance Company and Shua'a Capital, a leading financial services firm.
In regards to his work in the public and non-profit sector, he's previously served as a Board Member to the Abu Dhabi Financial Market Authority, as a Board Member of the Abu Dhabi Economic Development Council, and as both Board Member and Chairman of the Abu Dhabi Chamber of Commerce & Industry. Hussain al Nowais was also a member of the Zayed University Advisory Board.